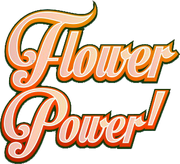 Flower Power is a element in Blossom Blast Saga. It is activated after completing a level and the player has extra moves left.
Properties
[
]
It costs every three moves to grow random flowers on the board. When there are three or less moves left, all of the moves will be used to grow flowers.
During Flower Power, no flowers are spawned on the board.
When all of the flowers are blasted and no one left on the board, Awesome Blossom will show up.
Trivia
[
]
This won't happen if the player makes all flowers bloom on the garden before it is activated.
In the first launch of this game on mobile, its old name was Final Flower.
Gallery
[
]