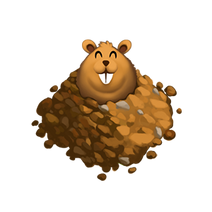 Mole is one of the blockers in Blossom Blast Saga. It is introduced in Episode 3, the first being level 41.
Properties
Edit
When the player makes match without removing moles, it digs and makes a hole that occupy one space, called Mole Hill. To remove the hole, the player blasts flowers nearby it three times.
When the player removes all of the holes on the board, mole no longer appears on that garden.